Tradition
Technology and know-how more than 100 years old as a foundation.

People-friendly products are made with natural ingredients and the wisdom of our forefathers.
The times may have changed since Kiyou Jochugiku first started business, but the passion we put into our products has not. Craftsmen are still in charge of blending the powdered pyrethrum that determines product quality, the wood meal that stabilizes burning, and the powdered tabunoki (Machilus thunbergii) evergreen tree and edible starch that bind it all together. It's because people are involved in each process that the products we make are people-friendly.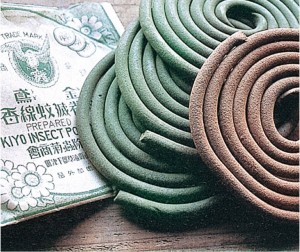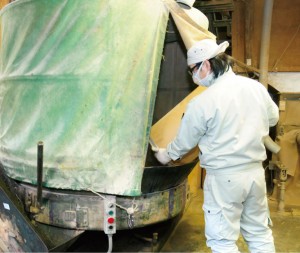 An original technique for carefully selecting the ingredients that we have fostered for many years is behind the high quality.
The yellow part of pyrethrums contains a component that insects detest. Just burning the stalks has a bug-repellant effect. We carefully select the powder from the pyrethrums using the technique that we have cultivated and trained for for many years, and use this powder as the main ingredient of our mosquito coils. Sound techniques are behind the high quality.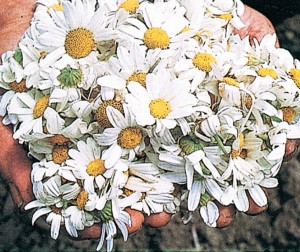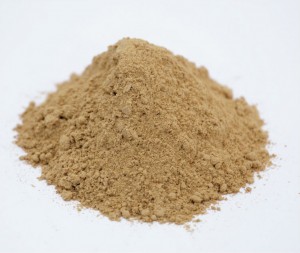 We carefully protect the brand that consumers have chosen for years.
The fact that our additive-free unscented Yugao mosquito coils made with natural pyrethrum powder are long-selling products is proof of our high technological strength and the pride of our company. We will continue to protect the brand we have carefully reared since our founding.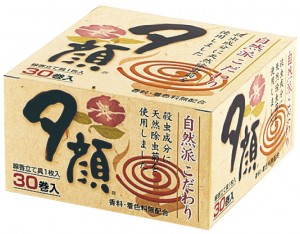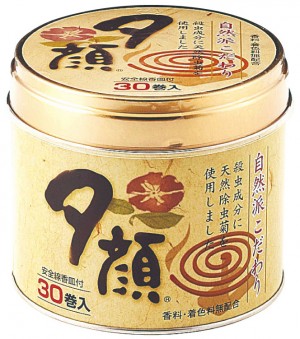 Modern needs have been injected into our traditional base to come up with a plethora of new products.
While maintaining our brand image and quality, we have adopted bold ideas in turning out a number of new product matched to modern needs. Given the growing popularity of incense, we added a number of aromas to our mainstay mosquito coils. The resulting Aroma miniature coils quickly became a regular choice of consumers.