Home
> Advanced Technology
Advanced Technology
Into the next business domain with forward-leaning research, development and production engineering.
Our R&D structure has been strengthened to flexibly turn creative ideas into realities.
The research and development labs at Kiyou Jochugiku are outfitted with state-of-the-art technologies. Their work is key to penetrating new markets of the bath life business that pursues health, beauty and therapy, and the eco-life business that proposes health, nature and resource conservation. Moreover, Kiyou Jochugiku proactively trains human resources on the belief that manufacturing in the sense of making something means to first shape the people who make it.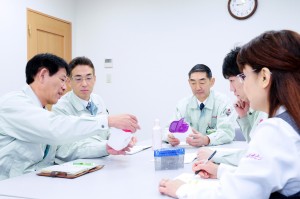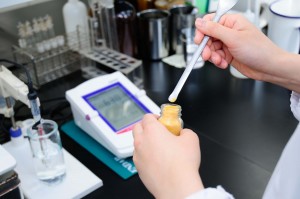 Production lines are added to move into new business and expand product lineups.
Production efficiency has been enhanced by continually seeking ways to better automate our plant processes. Moreover, new production lines have been added. This has expanded and upgraded product lineups. The production system we built and continue to update makes it easier for us to move into new markets and swiftly respond to needs as they diversify over time.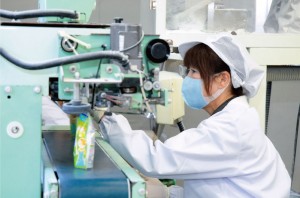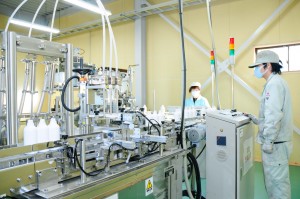 Sound technology and thorough quality control are what deliver reliable products.
The secret to business growth in our minds is to continuously maintain quality above and beyond consumer expectations, and, so, we have built a quality control system that draws from the merits of both man and machine. We expect our workforce to be confident without being overconfident, therefore products are made with a unremitting sense of caution. This is where the kind of self-confidence that what we make is second to none is born.